90 Day Fiancé star Michael Ilesanmi has been caught romancing Angela Deem in a new video. Fans are curious about where he is living right now.
Michael Ilesanmi from 90 Day Fiancé could be in America with Angela Deem right now, despite 90 Day Fiancé: Happily Ever After? events that point towards their divorce. Angela (now 56) and Michael (who is currently 34 years of age) met on social media, when he sent her a DM. However, two years after they married, social media was blamed for their split. Michael making an Instagram account as a secondary source of income angered Angela, who believed that he was actually using it to flirt with women. Moreover, Angela, who's been blocked by Michael on IG, was sent a screenshot, where Michael addressed an unknown woman as, "my person."
While the latest episode of 90 Day Fiancé: Happily Ever After? revealed that Angela asked for a divorce, and Michael prayed for divine intervention, her own Instagram told a different story. Angela posted a romantic video on her IG with Michael, in which he hugged her on camera. In her comments, Angela wrote, "You can't afford him honeyyyy," perhaps to throw shade at the women trying to seduce her husband on Instagram. Regardless, Angela, who usually turns the comments on her IG off, might have wanted to stir up some trouble, because she didn't do the same for this Reel. As expected, after the events that unfolded on HEA, most of the fans responded with surprise. Some asked 90 Day Fiancé cast member Angela, "Omg is he in America??" and, "I hope this means Michael made it here."
View this post on Instagram
​​​​​​Angela Accused Michael Of Romance Scam On 90 Day Fiancé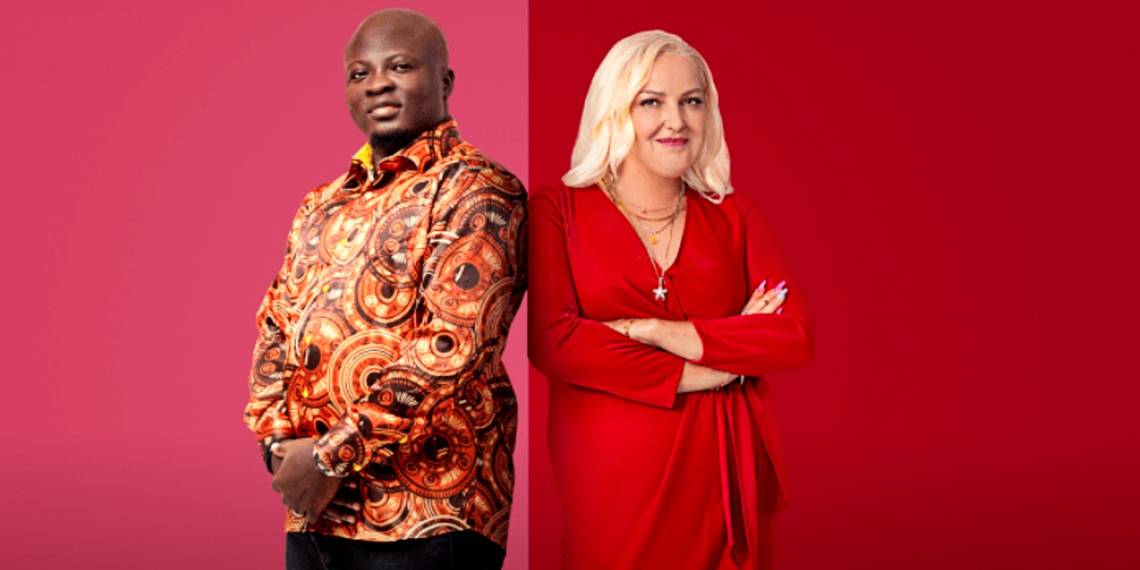 Angela started claiming that Michael had been ignoring her since she got weight loss and plastic surgery. She stated that Michael didn't support her during her recovery, and slowly started to contact her only when he wanted a visa update, or money. This made Angela think that Michael was using her for a visa, and planned to dump her as soon as he arrived in the U.S. When arguing with him over the "my person" comment, Angela said that Michael had an agenda, which she described as a, "romance scam." She asked 90 Day Fiancé star Michael why he married her. He said that he loved her, and insisted that he wasn't an "opportunist" who was in the marriage for a visa.
Angela admitted to having gotten, "closure," after Michael promised to delete his Instagram, but ultimately didn't. She said that something in her soul had been asking her to throw in the towel. She accepted that she's part of the problem, as she kept forgiving Michael, and taking him back. Angela wants a man who jumps through hoops for her, and she wonders if that person is her TikTok friend, Billy. However, Michael romancing Angela on her new Instagram Reel is certainly a plot twist that no one saw coming. What has irked fans further is Michael deciding to stay with Angela, despite all the verbal abuse that has come his way in the season, and the fact that she wrecked his car.
The video does confirm that Michael and Angela kissed and made up, but the video could have been filmed when she was last in Nigeria in April. Angela loves scandalizing 90 Day Fiancé viewers on Instagram, and this seems to be her way of trying to prove that she's still with Michael, while also teasing his move to America. In February, there were rumors that Michael's visa was being approved. However, so far, no fans have spotted him in the country. However, there's no escaping the troubled relationship that Michael and Angela have. whether the 90 Day Fiancé stars are in Georgia or not.