90 Day Fiancé star Biniyam Shibre shared a sweet message for his wife Ariela's recent birthday, where he explained his favorite traits of hers.
90 Day Fiancé star Ariela Weinberg recently celebrated her birthday, and her husband Biniyam Shibre shared a sweet message for her on Instagram. Biniyam and Ariela first appeared on 90 Day Fiancé: The Other Way season 2, when Ariela moved to Ethiopia from the United States so that she and Biniyam could raise their son Avi together. Biniyam and Ariela later returned for The Other Way season 3, where Ariela decided that the couple's relationship could only work if they left Ethiopia. The couple most recently featured on 90 Day Fiancé season 9, which featured their move to the United States, beginning a new life together in New Jersey, and getting married.
Biniyam recently shared a birthday tribute for Ariela on Instagram, where he wished her a happy birthday and thanked her for coming into his life. Biniyam continued to write, "We have faced so many challenges that made us stronger. We learned so many things from our struggles." Biniyam added that Ariela was one of his biggest supporters and acknowledged that he did not think he would be where he currently is if it were not for her support. Biniyam also shared a series of photos from a recent photo shoot the couple had, where both he and Ariela look stunning.
View this post on Instagram
Biniyam Also Pointed Out His Favorite Things About Ariela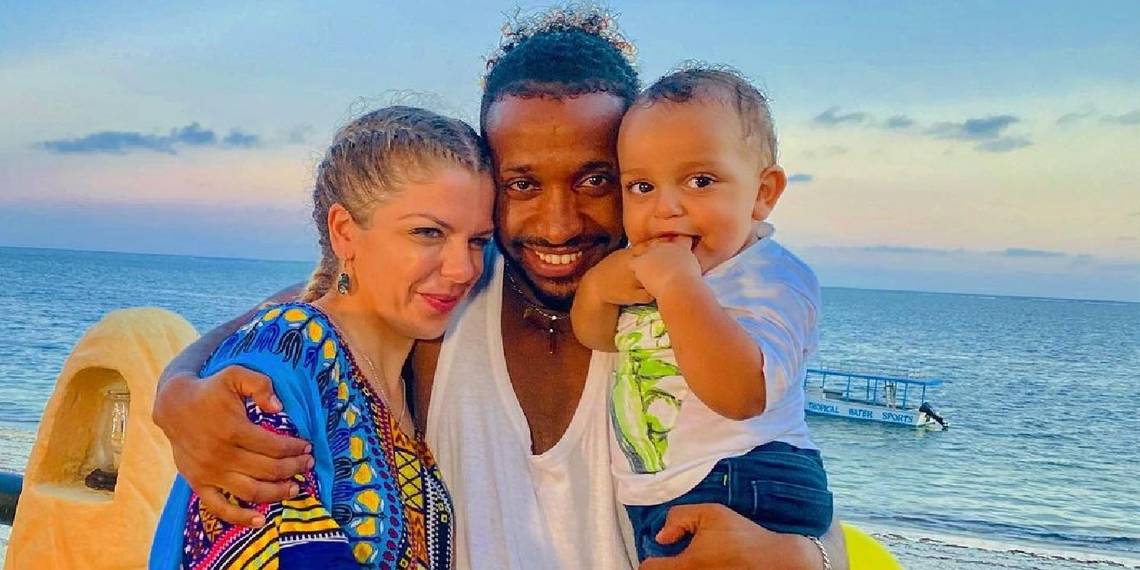 Biniyam continued the birthday post by explaining his favorite traits of Ariela's in depth. Biniyam wrote, "People don't know you like I know you. No one knows how funny you are." Biniyam continued to compliment Ariela on her sense of humor, even saying that he wished she was a stand-up comedian. Biniyam also emphasized that Ariela was a very strong and intelligent woman. Biniyam concluded by telling Ariela that she was an "honest and real person," which was one of the things he loved about her the most.
While Biniyam is very popular among 90 Day Fiancé fans, they are often not as keen on Ariela. Many fans have found Ariela to be condescending and rude, especially toward Biniyam. Ariela was also accused of not supporting Biniyam's dreams of MMA fighting during 90 Day Fiancé season 9. Biniyam's post, however, makes it clear that he feels that he has the support of Ariela in everything he does, which fans are happy to hear. Biniyam also hinted that fans have not seen many of Ariela's good sides, when he emphasized that fans did not know her personally like he did.
While Biniyam and Ariela's relationship has certainly been complicated, 90 Day Fiancé fans are happy to see things finally going well for the couple. Biniyam and Ariela's relationship was not in a good place in Ethiopia, and many fans have noticed significant improvements since they have been living in the United States. Fans are also happy to see Biniyam being a good husband to Ariela by posting such a sweet message for her birthday, and they think that both he and Ariela have changed for the better recently.